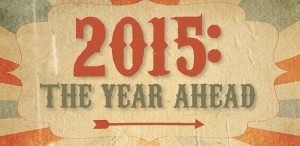 A run-down of nationwide topics that impact the ag industry
Compiled by Codi Vallery-Mills
There is a lot to talk about when you are involved in agriculture. What are some of the topics to keep an eye on going forward in 2015? Here we give you a break down:
Food Demand
Prices for cattle were driven by several factors in 2014 – weather, low herd numbers, consumer demand. Demand is the factor that is talked about the least. Consumers still ate beef in 2014 despite seeing higher prices at retail. How the demands hold going forward will be critical to the American cattle producer.
The Daily Livestock Report says consumers are expressing more confidence and comfort with the economic situation. Thompson-Reuters/University of Michigan Index of Consumer Sentiment has grown steadily since July. Falling gas prices and job wage improvements have been noted as key factors. Due to this, going forward into 2015, consumer meat demand looks to continue the positive trend it is on.
Regarding other foods, expect to see egg prices go up for the short term as new egg laws in California regarding hen crate size go into effect. In addition a disease outbreak in Mexico last year had U.S. producers shipping more eggs than normal south of the border limiting domestic supply.
Energy
With the 114th Congress now in session expect the Republican Party to quickly advance energy legislation – mainly the Keystone XL Pipeline that would carry oil produced from Canada, Montana and North Dakota south to refineries in Texas.
Democrat, Senator Amy Klobuchar of Minnesota has reported that Congress will likely also take on blocking of environmental regulations on coal mining and other energy-related industries in the New Year.
Environmental Protection Agency
Pro Agriculture reports the EPA has a list of items to offer up to the ag community in 2015. First up is the controversial Waters of the U.S. proposal (WOTUS). The final rule to implement WOTUS is expected from EPA in April. Numerous ag groups and lawmakers say they are ready to dig in and continue the fight against the regulation.
A new Interior Subcommittee chaired by Rep. Cynthia Lummis of Wyoming has been formed to keep an eye on the top issues related to Oversight and Government. WOTUS possibly will fall into that category.
Trans-Pacific Partnership trade agreement
2015 might be the year for the Trans-Pacific Partnership (TPP) trade agreement to get the final handshake of approval. Countries involved in the trade deal include U.S., Mexico, Canada, Japan, Vietnam, Australia, Brunei Darussalam, Chile, Malaysia, New Zealand, Peru and Singapore.
TPP would cover about 40 percent of the world's gross domestic product and about a third of global trade. The partnership would allow better trade to Japan – who has been asked to lower tariffs –for U.S. beef and dairy products.
 Immigration
California, Louisiana and Florida are states that have called for immigration reform as their fruit and vegetable industries are reliant on immigrant labor. President Obama issued an executive order in 2014 regarding immigrants in America, however it is unclear how much of an impact that would have on ag.
Republicans in the House have gone on recording saying they are hopeful a Department of Homeland Security spending measure will be passed by month's end. It is expected the measure would deny money needed for President Obama to ease the threat of deportation for millions of undocumented immigrants.
As anticipated, immigration reform is not a topic that will disappear in 2015.
This first appeared in the Jan. 7, 2015 Cattle Business Weekly.