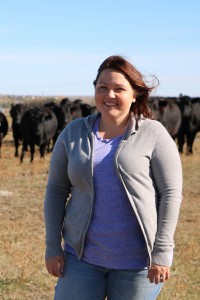 I'm Codi Vallery-Mills and I've had a passion for words since attending a young author's workshop in third grade.
Raised in a diversified farm ranch operation by a storytelling family I have an appreciation for agriculture and writing both. With that knowledge, I attended South Dakota State University graduating with a degree in Agricultural Journalism. Through the years I have written for several small community newspapers, large daily newspapers and agricultural trade magazines. Currently I am a freelance writer for ag trade publications and editor of The Cattle Business Weekly Newspaper in South Dakota. You may have also seen my work in the Argus Leader, Working Ranch Magazine, BEEF Magazine, Nebraska Farmer,  and Progressive Cattleman.
My husband and I are currently the fifth generation on my family's ranch. We operate a commercial cow/calf herd and custom background cattle.
In November 2014 I added the title of children's author to my resume with the publishing of my first kid's book Husker the Mule: A Birthday Present. A second book Husker the Mule: Does His Chores came out in 2016.
Thank you for visiting SD Prairie Writer.
– Codi